Self Drive Car Rental in Tirupati
Get 15% To 20% OFF For

Booking Over 5 Days!!
Budget-Friendly Car

Any Brands and Models
Doorstep Car Delivery



Simple Booking
We use the latest technology to make your Car booking simpler and faster.
Best Price Guaranteed
With Onroadz hiring your self driving cars in Tirupati is cost effective and ease
Doorstep Delivery
Hire our self driving car rentals in Tirupati delivered at your doorstep or preferred location
24/7 Customer Care
We offer 24/7 customer support to satisfy our clients with our best services
Hire Best

Self Drive Cars in Tirupati
Onroadz is one of the largest car rental company with the youngest fleet of self drive cars in Tirupati. Whether you are planning for the outstation trip or trip within the city, Onroadz is the right choice to hire rental cars in Tirupati with unlimited kilometers at your doorstep and to make your travel hassle-free. With us, you can experience a superior quality car rental services at budget friendly price. To make your travel simple and fulfilling, we offer top notch service and a large group of benefits to elevate your experience. You can hire your car for rent based on your convenience and your needs Hatchback, Sedan, SUV, Mini SUV, KUV, and luxury cars such as Audi, Mercedes Benz, and BMW.
We believe that cars we offer are highest quality and well-maintained to make our customers satisfied without any difficulties. We offer affordable car rental services and provide the car without the hassles of filling fuels, No hidden cost, without breakdown problems, and 24/7 roadside assistance. You better not miss the opportunity, download the Onroadz car rental now, and take it to your total advantage. For creating a healthy, lasting, and memorable first impression, Onroadz will surely do the trick with ease and hassle-free bookings of self-drive car rentals in Tirupati.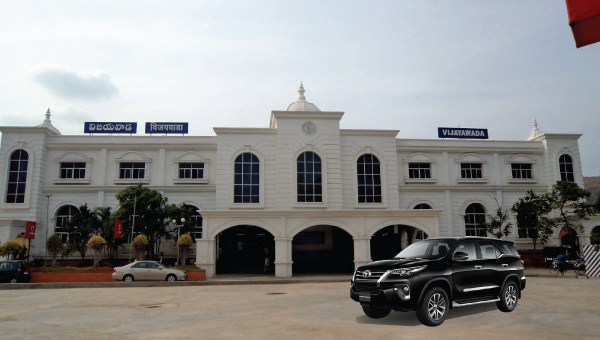 Self Drive Car Rental Tariff in Tirupati
The Price range of Onroadz starts with Rs.150/- to Rs.3000/- based on the number of hours, types of cars. We have all-new model cars i.e., Swift Dzire, Swift, Maruti Ertiga, Maruti Alto, Honda Amaze, Honda City (AT), Mahindra Scorpio, Mahindra Xylo, Toyota Fortuner, Toyota Etios, Toyota Liva, Toyota Innova etc.
Hassle-Free

Car Rental Booking Process
A Reliable Way to Travel by Your Self
Fast and Easy Way to Book a Car Rental in

Tirupati Anywhere, Anytime
Onroadz offers the best self drive car rental services with all the facilities to make your drive convenient at the most moderate cost.
Enjoy Your Comfortable Trip with Onroadz Car Rental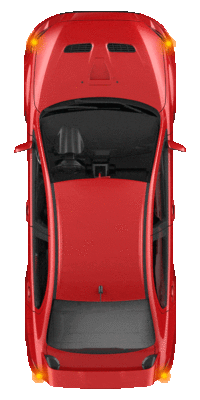 Our Self Drive Car Rental Ideal For
Find the Perfect Car

For Your Road Trips!

Highway Road Trip
Highway Road Trip
Onroadz self drive car hire in Tirupati is well suitable for all your highway road trips with your family, friends or any leisure holidays. You can choose your favourite brand and car type that exactly fits on the number of passengers, destination, pickup, drop off date and time.

Local Road Trip
Local Road Trip
Are you wondering to take a local trip with your family, friends or your loved ones and worried about the transportation? Stop worrying and start enjoying your hassle-free trip by hire best self driven rental cars in Tirupati and enjoy unlimited kilometers.

Business Trip
Business Trip
If you are planning for the business meeting within the city or outstation with your colleagues, Renting a self driving car rental in Tirupati from Onroadz is the best great choice to make your business trip more enthusiastic rather wasting time in public transports and taxis.

Looking For a Rental Car?
Planning for any trip for outstation or any business trip and looking for a rental car? We Onroadz car rental is the expertise in offering the well maintained and luxury self-drive cars in Tirupati at a reasonable cost. All our cars are fully registered with all the requirements needed to complete travel. We'll deliver your car to your doorstep and wherever you are.

Want to Rent a Self Drive Car?
Receive the best value for self-driving cars in Tirupati from Onroadz with flexible packages. We even handle simple and online booking process to make you hassle-free at the last minute. We offer full freedom to choose your favorite self-drive cars in Tirupati. Rent your dream cars for self-driving and enjoy your privacy. Our team will help you out at any time!
Quick and Easy Car rental
Our Effective Self Driving Car Rental Services in Tirupati Includes
Frequently Asked Questions
To rent a self drive car you should turn 18 and above. The documents that you should carry are the following:
1) You should have authorized driving license
2) Valid ID proof or Aadhar Card
Yeah! You can hire your rental car based on your required needs. We do offer the flexible car rental packages with all the facilities calculating the number of days. You can rent a car based on hour, day, week and month. The cost may be changed based on the days.
The car will be checked once thoroughly by our car rental agent before renting it to our customers. While receiving the vehicle from you we do inspect for any damages, scratches, paint chips and will charge you the repair cost, if the damages were made by you.
One of the main advantages with Onroadz is that you never wanted to leave your vehicle back at the same place you drove it from. You can hire one way self driving car rental in Tirupati and let you drop it at the specified location within or across the city.
Yeah Onroadz offer free cancellation services with valid reasons or incase of any emergency situations. If you wish to cancel your booking at last minute you must notify it with car rental agent. You can utilize our services in future without any worries.
Apart from other car rental service provider Onroadz do not charge any additional amount. You can book self drive car rental in last minute with proper documentation and without any advance booking. We provide our rental cars at well maintained condition so if you need to book at the last minute, don't worry about it.