Onroadz Self Drive Car Rental Tariff in Bangalore
Onroadz, a self driven car rental service in Bangalore, offers affordable prices for our customers. Our Self Drive Cars in Bangalore for Rent price range varies between Rs.150/- to Rs.3000/- depending on the duration of the rental and the type of car selected. One of the benefits of choosing Onroadz is its unlimited kilometers option, which is also offered at an affordable rate. Onroadz provides a wide range of brand new cars, including the Swift Dzire, Swift, Maruti Ertiga, Maruti Alto, Honda Amaze, Honda City (AT), Mahindra Scorpio, Mahindra Xylo, Toyota Fortuner, Toyota Etios, Toyota Liva, Toyota Innova, and many more. 
Car Subscription Benefits
Simple Steps to Book your Low Rent Self Driven Cars in Bangalore
Your Four Step Journey to Make an Awesome Ride
I booked the taxi through online customer care. The vehicle which they provided was Swift Dzire. The car was at very good condition. The office personals and the onroadz team members was doing an awesome job!!
Great experience with onroadz. Got a Swift earlier than expected delivery time.Anand and Sathish was so polite in answering my queries. Perfect conditioned car with features. Not a single issue throughout the journey.
The car provided us was also good. And the backend support team is very helpful.Will definitely recommend this to everyone.And the executives are also very polite and soft spoken. Thank you.
Best Place to Rent a Cars in Bangalore
There are many rental car agencies to choose from, but Onroadz stands out for its Self Drive Cars in Bangalore with Unlimited kms, hassle-free and straight-forward process. Some simple steps to follow in order to book your self driving car rental services.
Select the car for rent which meets your need

Let us know when and where to deliver your car

We will deliver it by your doorstep

Get on the roads and enjoy your trip

Once you're done, return it at your preferred location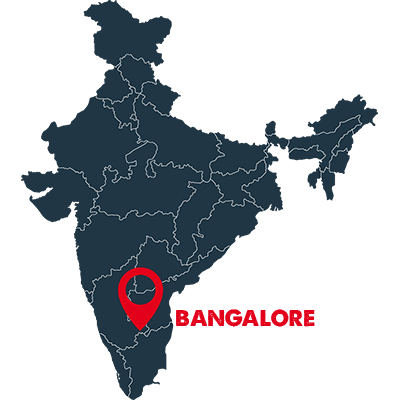 Frequently Asked Questions
In today's times, an increasing number of people are opting for self-driven cars as a convenient alternative to traditional car rental services. If you are searching for "
self-drive rental cars in Bangalore near me
," your search ends here. Onroadz is the ultimate destination for the best self-drive car rentals in Bangalore, providing an exceptional rental experience.
At Onroadz, we guarantee a hassle-free and comfortable journey whether you are exploring the city or planning an outstation trip. Our car rental service takes care of all your needs, from fuel costs and insurance to mileage and potential car breakdowns.We have brought immense driving comfort to countless travelers self drive cars in Bangalore electronic city, and we are constantly expanding our rental car service. Booking your self-drive car rental with Onroadz is a breeze, whether through our user-friendly website or our official app.
As the leading provider of rental car services in numerous well-known cities in Tamil Nadu, Onroadz offers a wide selection of meticulously maintained car brands at the most competitive prices compared to other car rental companies in Bangalore. Strategically located near Bangalore Electronic City, Onroadz is your trusted source for self-drive car rentals. We boast an extensive collection of cars, including hatchbacks, sedans, SUVs, and KUVs, all accompanied by exclusive discounts and the best deals. Whether you require a car for weddings, business meetings, family trips, or any personal need, choose Onroadz for your car rental in Bangalore. We cater to all your specific requirements, ensuring a seamless and enjoyable experience for you.
Find the Perfect Car

For Your Road Trips!
Highway Road Trip
Self drive car in Bangalore is well suitable for all your highway road trips with your family, friends or any leisure holidays. You can choose your favourite brand and any car type that exactly fits the number of passengers, destination, pickup, drop off date and time.
Local Road Trip
Are you wondering to take a local trip with your family, friends or your loved ones and worried about the transportation? Stop worrying and start enjoying your hassle-free trip by hiring affordable self driving cars for rent in Bangalore and enjoy unlimited kilometres.
Business Trip
Whether you are planning for the business meeting within the city or outstation with your colleagues, renting a self drive cars Bangalore is the best and great choice to make your business trip more enthusiastic rather wasting time in public transports and taxis.
Best Self Drive Cars in Bangalore Electronic City
At our self-drive car rental company in Bangalore, we understand that trust and quality are the driving factors for success. That's why we exclusively offer brand-new cars for rent. Our diverse selection includes hatchbacks, SUVs, sedans, and more. What sets us apart from other self-drive car rental services is our unwavering commitment to customer satisfaction and the exceptional quality of our rental car services.
We are dedicated to making your trip truly memorable by providing a wide range of stylish and pristine self-driving cars including self drive cars in bangalore airport. Renting a self-drive car in Bangalore with Onroadz guarantees a safe, comfortable, and hassle-free experience. With our luxury self-driven cars available for rent in Bangalore, we ensure that your journey is not only pleasant but also remarkably comfortable.
Benefits Of Our Self Drive Car Rentals in Bangalore
Fuel Cost Included
With Onroadz all fuel costs are included, hence don't worry about mileage!
No Hidden Charges
Our pricing includes all taxes and insurance. You just pay only what you see!
Flexi Pricing Packages
Hire self drive cars Bangalore from Onroadz with time, place & kilometres that work for you!
Road Side Assistance
We are always there to help you out when need assistance back on the road!
Onroadz Self Driven Car Rental Services Bangalore
Budget Self Drive Cars
If you want to travel Outstation, rent a low budget self drive cars from Onroadz. All the type of users can be benefited by our services offered for rental cars in Bangalore. We offer low budget rental cars for self driving to make your journey comfort at cheapest prices.
Car Rental without Driver
Onroadz delivers the best self drive car rental without driver to all the major cities in Karnataka. You can pickup a wide range of cars from us and drive yourself for unlimited kilometers.
Rental Car with Driver
We provide chauffeur-driven car rental services in Bangalore and all major cities in Karnataka during emergency situations. Our drivers are specially trained and experienced to secure your travel.
Car Rental Bangalore Airport
We provide all the types of rental cars for self drive in Bangalore airport i.e., BMW, Audi, Mercedes Benz, Toyota, Maruti etc. Hire a car in Bangalore airport for rent to get amazing travel experience and get exclusive offers.
Our Self Drive Rental Car in Bangalore is Ideal For
For Wedding
Book and enjoy our brand new self driving cars in Bangalore for your loved one marriage. We have premium and super-premium rental cars for your marriage and other functions.
For Business
You wanna go to a meeting with your own car? No worries. Hire our cars for your daily needs in the simplest way at an affordable price.
For Long Trip
You want to go long drive? Or need car for more than a week? There is a simple and convenient choice. Hire our self-drive cars and save maximum benefits.
Make your Trip Memorable with our Rental Cars from Onroadz
Rent a car for self drive from us and explore your hassle-free riding. All you have to do is pick your favorite car and enjoy the journey.
Onroadz Offers
No Security Deposit
Onroadz offers unlimited kilometers with zero deposit.
Best Offers & Discounts
Special discounts are available from all basic bookings.
Free Pick & Door Delivery
Doorstep delivery and pickup available at free of cost.
24/7 Customer Support
Our customer service team can help with the backend.