Onroadz Mahindra Thar – Bangalore
If you're wondering you can enjoy all the fun and excitement of driving the popular and powerful Mahindra Thar, even if you don't own one. Onroadz is happy to rent our Mahindra Thar for those who want to experience adventure rides in the hills and the surrounding areas.
Mahindra Thar is a most liked Indian off-roader especially designed for rough terrain. It has four-wheel drives and it is one of the most popular utility vehicles. It is very easy to handle and very comfortable to ride. You can drive it off road and in cities.
Checkout Our Thar Rental's Weekday & Weekend Tariff's
Some Awesome Features to Book a Self-Drive Mahindra Thar in Bangalore
Rent a

Mahindra Thar

in Bangalore
For our business, trust and quality are the most important factors for achieving success in the self-drive Mahindra Thar car rental industry in Bangalore. We provide all-new Thars that are perfect for people wanting to vacation or just travel through town with family and friends. If you're choosing Onroadz for the first-time, definitely you will prefer us for your next trip, we have quality Thar that make the experience stress-free, fun and exciting. Our experienced and highly qualified professionals teams are the pillars in our business when it comes to offering well-maintained and cheap self-drive Thar rental cars in Bangalore with unlimited KMs. You might come across many self-driven Thar car rental services but what sets us apart is our commitment to customer satisfaction and the quality of our Mahindra Thar rental service. Onroadz is the only company in Bangalore that has a constant stock of Mahindra Thar cars for rental with great prices and a wonderful staff. So enjoy your time at Mahindra Thar rental Bangalore!
Quick & Easy Book Mahindra Thar rental Bangalore
Benefits of Onroadz Mahindra Thar Rental Bangalore
Book Your Self Drive Mahindra Thar in Bangalore
Best valued deals you will ever find
Onroadz is the leading car rental company providing Mahindra Thar on rent in Bangalore and best option to hire Mahindra Thar in simple steps. We offer cars without any hassles of filling fuels, hidden cost, mileage, insurance and breakdown problems. Our cars are available for low rent and we provide excellent car rental services.
Testimonials
The vehicle we received was in very good condition. The service was very good and professional. The pickup process was smooth . Very cooperative service. I would come back here for more service and recommend to my colleague.
The Mahindra Thar provided us was also good. And the backend support team is very helpful.
Will definitely recommend this to everyone. And the executives are also very polite and soft-spoken.
Best and onradz Mahindra Thar Rental banglore. Best service with good price, nice vehicle overall very good
I will recommend to all of you, they have service all over India banglore city.
About Us
Leading Mahindra Thar Rental Company in Bangalore
Helpdesk
Onroadz Bangalore
Phone: +91 96004 96004
Email: booking@onroadz.com
Address: 3, 100 Feet Rd Chandra Reddy Layout, S T Bed Layout, near Ejipura, signal, Koramangala, Bengaluru, Karnataka 560047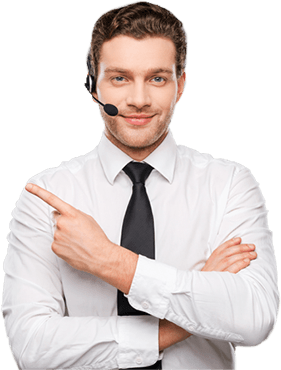 Onroadz providing multiple features to satisfy our customers
⦁ Unlimited KMs
⦁ Doorstep delivery and pickup
⦁ Sanitized cars
⦁ Fastag enabled
⦁ 24/7 Support
You must be at least 18 years old to rent a self-driving car. The following are the documents you need to have with you:
1) A valid Driving licence is required.
2) Aadhar Card or a valid ID proof
We want to assure all of our customers that their safety is our number one priority. All of our Onroadz self-drive cars on rent are fully sanitized before they are handed over to the customer to ensure their safety.
When you rent a Mahindra Thar from us, you will have to pay for the mileage of the vehicle but this is not the same for all models. You have to pay for the total distance you covered and that is different for every car model.
Yeah sure, you can extend your booking date. But in this case you should inform us. Then only we finalize the date for that specific Mahindra Thar car.
Before renting the car to our customers, the car will undergo a complete inspection. When we receive the car from customers, we inspect it for any dents, scratches, or paint chips. If we find any, we will charge you for the repair costs.