Self Drive Car Rental in Coimbatore
Get Upto 30% OFF On

First Car Booking!!
Budget-Friendly Car

Any Brands and Models
Doorstep Car Delivery

No.1 Self Drive Cars in Coimbatore at an Affordable Price
Onroadz is the leading car rental company and best option to hire affordable self drive cars in Coimbatore for low rent. We offer amazing car rental services and provide without any hassles of filling fuels, hidden cost, mileage, insurance and breakdown problems. At Onroadz, we offer self driven rental car in Coimbatore for unlimited kilometers with all the facilities available in a flexible package. We provide both manual and automatic rental cars to increase your comfort. As the most trusted car rental agency, we deliver the best solution for those who are all looking for premium self driving car rentals in Coimbatore with guaranteed quality at an affordable price. 
If you want to travel within the city or Outstation, rent a self driving car in Coimbatore from Onroadz and explore a hassle-free journey with your friends, family or your loved ones. We deliver all car brands and models from hatchback to luxury car rental in Coimbatore for self drive such as Maruti, Toyota, Innova, Swift, Ford, Audi, Benz, BMW and etc for a reasonable price at your doorstep.
Onroadz delivers a wide range of self driven cars for rent in Coimbatore and provides you with the full freedom to choose your brand new car models from a variety of options. If you want to book self driven cars, just give us a call or submit a free online quote, we reach you instantly and offer an effortless way to hire your rental cars.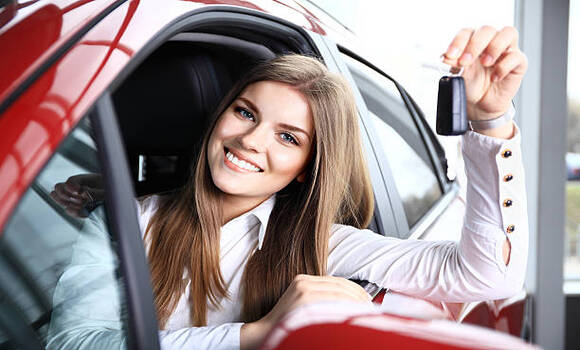 Best Self Drive Cars

for Rent in Coimbatore
Self Drive Car Rental Tariff in Coimbatore
The price range of Onroadz starts with Rs.150/- to Rs.3000/- based on the number of hours, types of cars. We have all-new model cars i.e., Swift Dzire, Swift, Maruti Ertiga, Maruti Alto, Honda Amaze, Honda City (AT), Mahindra Scorpio, Mahindra Xylo, Toyota Fortuner, Toyota Etios, Toyota Liva, Toyota Innova etc.
Our Self Drive

Car Rental Ideal For
See What Client's Say About US
Advantages of Our Self Drive Rental Cars in Coimbatore
Special Attractions With Onroadz
As a leading car rental company in and around Coimbatore, we are experts in offering a wide variety of self driving cars for rent with unlimited kilometers. We at Onroadz offer the best self drive car rental in Coimbatore at the cheapest cost and satisfy with our high quality of services. Our cars are extremely well maintained, good conditioned and brand new. With our friendly, professional services and a wide range of cars, it makes us one of the topmost car rental service providers. The places where you can hire our self drive rental car in Coimbatore within and outside the city are Saravanampatti, Kuniyamuthur, Gandhipuram, Mettupalayam and at the airport. Our car rental services are most affordable when compared to other car rental agency and all our vehicles have all India permit. You can pickup at any of your nearest locations across your city. With multiple choices, flexible packages, rental duration, we do also reward you with exclusive discounts and maintain a long-term relationship with our trusted customers. Coimbatore self drive cars from Onroadz are always best and cheap without any effort.
Frequently Asked Questions
To rent a self drive car you should turn 18 and above. The documents that you should carry are the following:
1) You should have authorized driving license
2) Valid ID proof or Aadhar Card
Yeah! You can hire your rental car based on your required needs. We do offer the flexible car rental packages with all the facilities calculating the number of days. You can rent a car based on hour, day, week and month. The cost may be changed based on the days.
The car will be checked once thoroughly by our car rental agent before renting it to our customers. While receiving the vehicle from you we do inspect for any damages, scratches, paint chips and will charge you the repair cost, if the damages were made by you.
One of the main advantages with Onroadz is that you never wanted to leave your vehicle back at the same place you drove it from. You can hire one way self driving car rental in Coimbatore and let you drop it at the specified location within or across the city.
Yeah Onroadz offer free cancellation services with valid reasons or incase of any emergency situations. If you wish to cancel your booking at last minute you must notify it with car rental agent. You can utilize our services in future without any worries.
Apart from other car rental service provider Onroadz do not charge any additional amount. You can book self drive car rental in last minute with proper documentation and without any advance booking. We provide our rental cars at well maintained condition so if you need to book at the last minute, don't worry about it.
Our Car Rental Service in Coimbatore
Car rentals in Coimbatore
Self drive car rental in Coimbatore
Best self drive car rentals in Coimbatore
Self drive car in Coimbatore
Car hire in Coimbatore
Rental car services in Coimbatore
Rental self drive cars in Coimbatore
Car rental service in Coimbatore
Best car for rent in Coimbatore
Self driving cars in Coimbatore